Pummi Enterprises is a leading New Chain Design manufacturers wholesalers and suppliers new designer chain available in golden colour nickel colour brass antique all available design in bulk quantity sadar bazar pan mandi bartan market Delhi 110006 9810140598 / 9212127755
A new chain design can bring innovation and uniqueness to various industries, such as fashion, jewelry, and industrial applications.
When creating a new metal chain design, there are several factors to consider.
The New Chain Design should be visually appealing and align with current trends or customer preferences. It can incorporate unique patterns, shapes, or textures to stand out in the market.
Different metals have distinct properties that can impact the durability, appearance, and cost of the chain.
Common materials used for chains include mild steel brass aluminum Each material has its own advantages and disadvantages, and the choice depends on factors such as budget, target market, and desired aesthetics.
a new New Chain Design can bring a fresh and innovative look to a variety of products and industries. The design of a metal chain is not only functional but also plays a significant role in the.
overall aesthetics and durability of the product it is used in.
| | |
| --- | --- |
| New Chain Design Plating | Golden or Nickel |
| New Chain Design Sizes | Running Length or pcs 36″ |
| New Chain Design Material | Mild Steel .Aluminum,Brass |
SPECIAL GOLDEN CHAINS.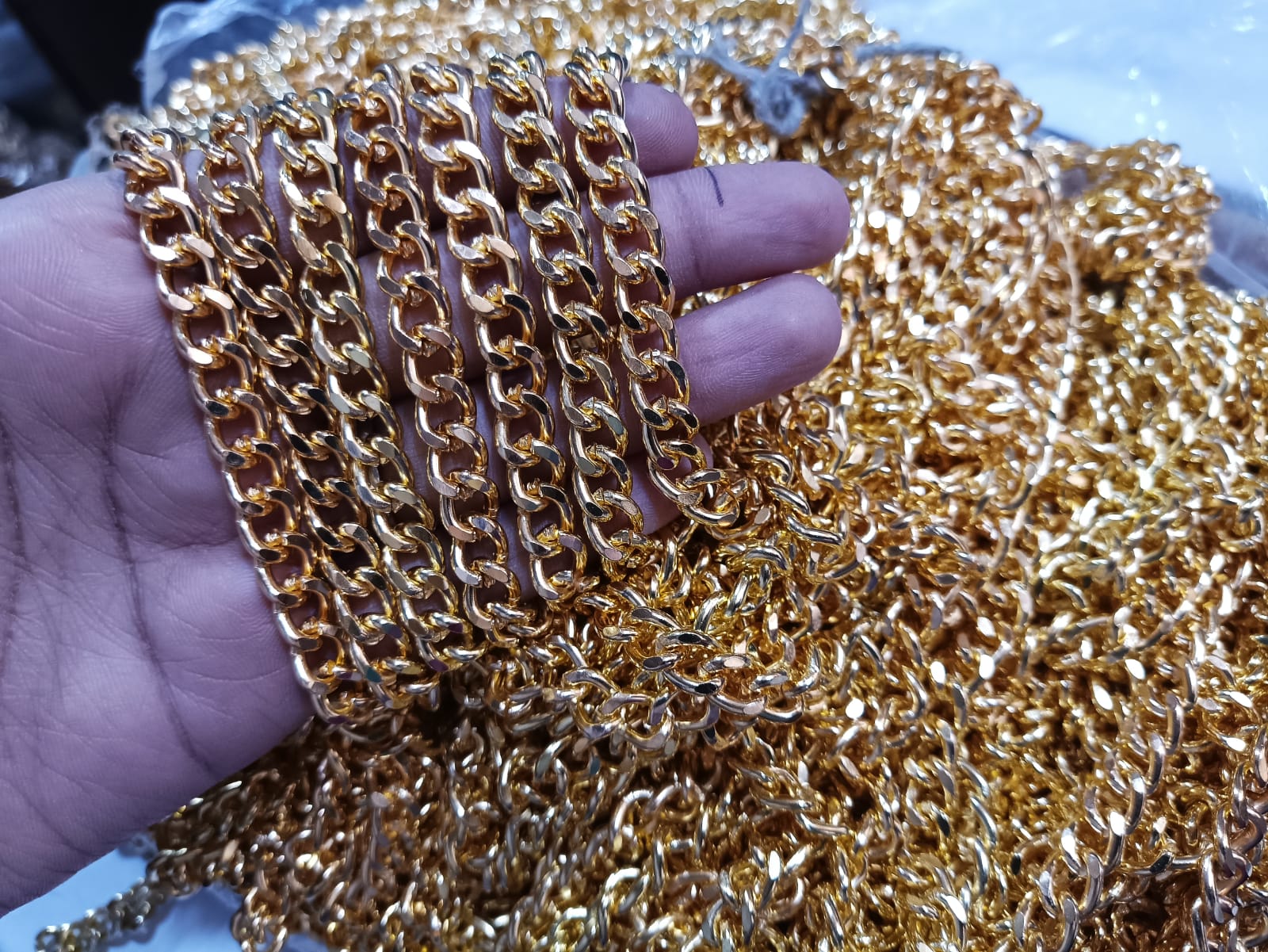 for more information contact on this no 9810140598 / 9212127755